Suggestion 3
Meal
Forget flour: macadamia meal is an ideal alternative. Perfect for gluten free and when you want to add some crunch and crumb to a fried or baked favourite. It's also a great substitute for almond meal.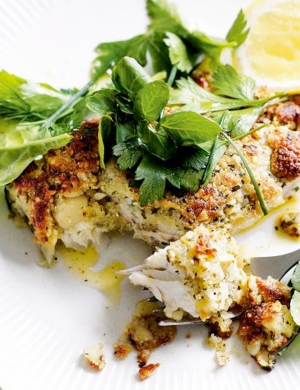 Macadamia Crusted Fish with Herb Salad
This recipe from Delicious Magazine is perfect with barramundi or a white fish of your choice. Also add some bits'n'pieces for some extra crunch.
View recipe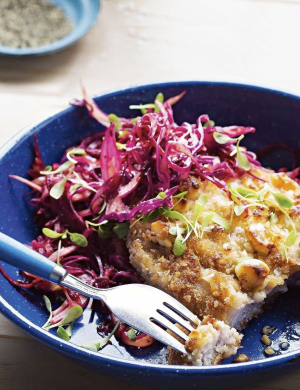 Macadamia-crumbed pork schnitzel with 'Aussiekraut'
If you like pork and macadamias — this is the recipe for you via Delicious Mag. We also add Macadamia meal into the panko mix.
View recipe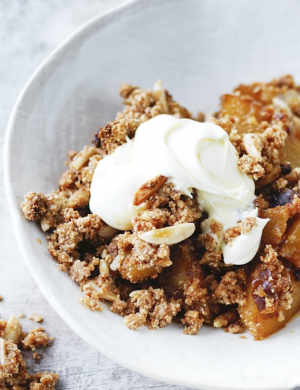 Nashi pear or peach Macadamia Crumble
We add macadamia meal to the crumb for some extra crunch.
View here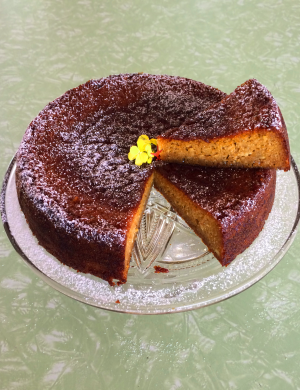 Macadamia meal orange cake
This flourless recipe truly takes the cake. Dense and delicious, it's an absolute favourite. 

Download Recipe
Storage Tips
you can freeze macadamias too
Flourless chocolate macadamia cake
Decadent and rich — also great for lunch boxes.

Download recipe
STORAGE TIPS
KEEP OPENED MACADAMIAS IN THE
FRIDGE
Wondaree Macadamia Hummus
A delicious nutty hummus.

Download recipe
Got a Good ....
Macadamia Recipe? Email and let us know!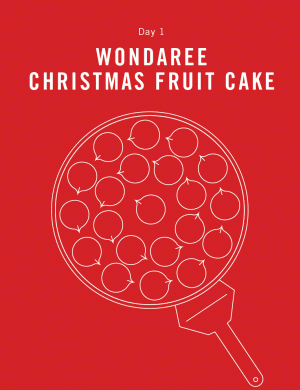 Our 2016 12 days of christmas recipes!
You can download here our 12 delicious Christmas and frankly all year recipes. Happy cooking!

Download 12 Recipes