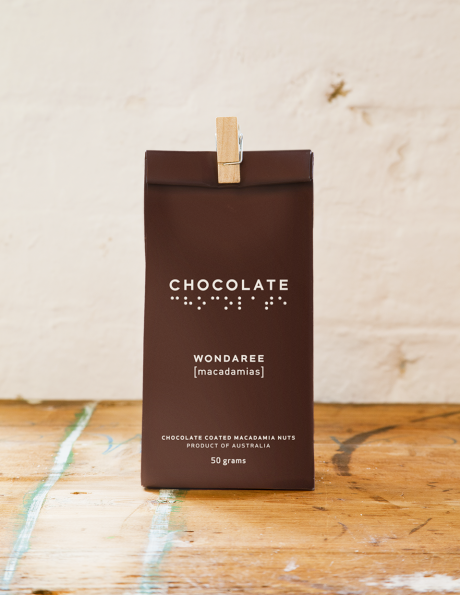 Chocolate Visual
$8.00
Sorry we're currently SOLD OUT of this product.
Nuts and chocolate: no-one needs convincing. This range is initially roasted to accentuate the nuttiness then coated in delicious, rich chocolate. Do we need to twist your arm?
Colourful and vibrant, these packs are perfect presents and designed to be accessible for the visually impaired. Sealed with a peg, these are the perfect Australian gift.
Checkout
Back to product range