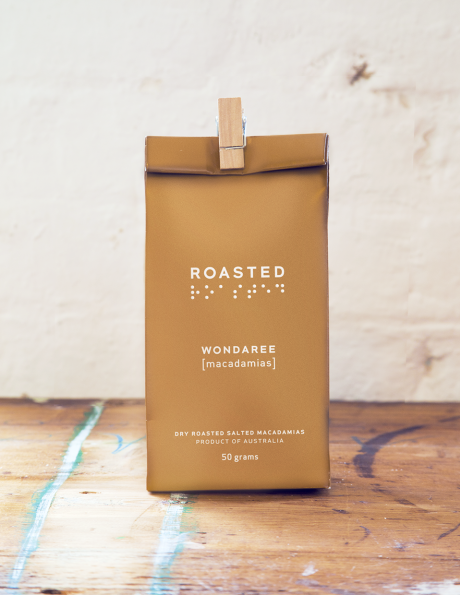 Roasted Salted Visual
$8.00
Sorry we're currently SOLD OUT of this product. 
Crunchy and salty, these are delicious with a cold beer and are an awesome all-rounder.
Colourful and vibrant, these packs are perfect presents and designed to be accessible for the visually impaired. Sealed with a peg, these are the perfect Australian gift.
Checkout
Back to product range